The Dave Nee Foundation's innovative and unique program, Uncommon Counsel, fights depression and works to prevent suicide among law students. Uncommon Counsel educates law students about depression, its prevalence in the legal profession, and the availability and effectiveness of treatment.
We achieve these goals by partnering with individual law schools to determine how best to reach their students, including any combination of:
Brochures with statistics on depression in law students and resources available to students on their campuses and in their surrounding communities;
Live speakers who share the statistics, mental health best practices, and the personal story of Dave Nee;
Panel discussions with members of the legal profession who have been affected by depression and/or suicide; and
Education of law students, faculty, and/or administrators on the risks of untreated depression and warning signs for severe depression.
Why is this Important?
Nobody talks about depression and mental health issues – especially lawyers. Attorneys have the highest rates of depression and suicide of any profession and 40% of law students in their third year of school report experiencing symptoms of depression. Further, lawyers are 3.6 times more likely than any other occupational group to suffer from depression. Statistics demonstrate that the rate of suicide attempts among attorneys is increasing as the effects of the economic downturn of the past few years continue to spread.
It is urgent that law students and attorneys who exhibit the warning signs for suicide get the help they need. Our goal is to have Uncommon Counsel present in all major law schools around the country. We believe this important program will save lives.
Uncommon Counsel Is Making a Difference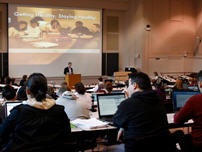 The Foundation made a successful effort during the 2012/2013 school year to survey the impact of Uncommon Counsel amongst participants.
The survey demonstrated:
97.7% of those surveyed reported that the information provided through Uncommon Counsel will help them to recognize the symptoms of depression.
95.3% of those surveyed reported that as a result of an Uncommon Counsel presentation, they can now identify 3 warning signs of suicide.
88.4% of those surveyed reported that as a result of an Uncommon Counsel presentation, they knew at least 3 places where they could get help for depression, anxiety and other mental health concerns.
View the complete list of Uncommon Counsel 2014 Presentations
View Past Uncommon Counselor Award Recipients
Thank You To Our Donors For Bringing Uncommon Counsel Around The Country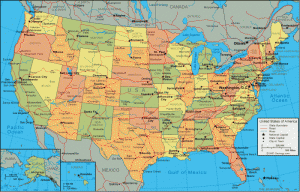 The Foundation thanks its supporters for helping to bring Uncommon Counsel to law schools and legal associations around the country.
Thank you to Mr. Davidson T. Gordon, Mr. & Mrs. Amit Shashank, and Mr. & Mrs. John W. Van Dyke for helping Uncommon Counsel reach the Midwest. So far in 2014, we are visiting:
Michigan State University, College of Law
Minnesota State Bar Association
Thomas Cooley School of Law
University of Minnesota Law School
William Mitchell College of Law
Thank you to Elizabeth J. Kanter and Gerry, Rosie & Brian Reidy for helping Uncommon Counsel reach the South. So far in 2014, we are visiting:
Emory University School of Law
NASPA, Student Affairs Administrators in Higher Education
University of Arkansas School of Law
University of Virginia School of Law
Vanderbilt University
Thank you to Mr. & Mrs. Richard Vermillion for helping Uncommon Counsel reach Texas. So far in 2014, we are visiting:
The University of Texas at Austin School of Law
Thank you to Mr. & Mrs. Owen Nee for helping Uncommon Counsel reach the West Coast. So far in 2014, we are visiting:
Chapman University Fowler School of Law
Loyola Law School, Los Angeles
National Association of Law Placement Annual Conference
University of California, Hastings College of the Law
University of Washington School of Law
Uncommon Counsel's Impact is Growing Every Year